News and Events
InstaForex mobile app: upgraded version is already available!
2022-04-25 13:21:00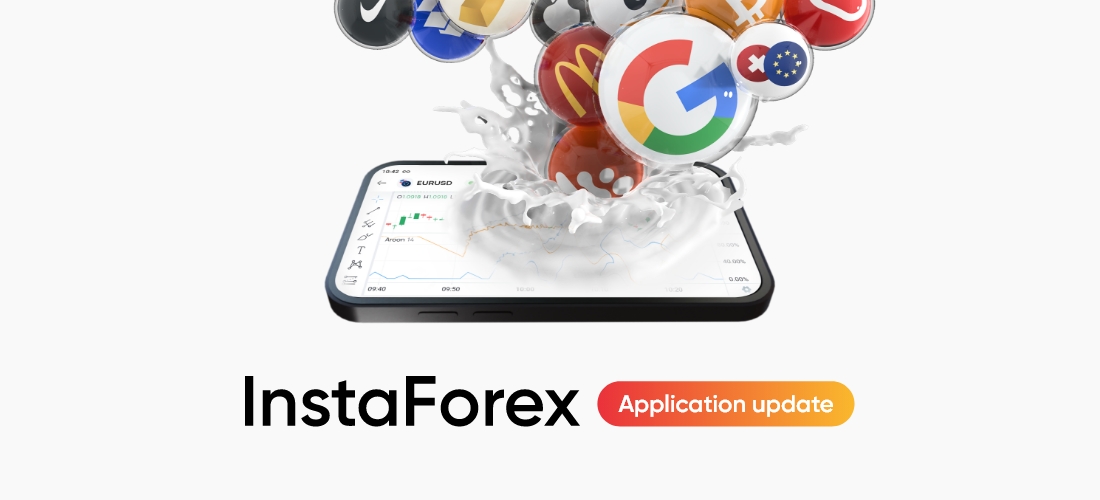 We have always strived to create such a product that will suit the needs of traders worldwide. We have also worked hard to develop a high quality mobile app with wide ranging functionality. We are happy to deliver an updated mobile version of the InstaForex trading platform.
What you may certainly appreciate as a user:
Among the main advantages are partial close of trades and their modifications, instant alerts about market events, an updated economic calendar, and more. We have carried out a large-scale update of the interface design. We also added a lot of new tools for various analysis types. Now, users can take advantage of the overviews of technical analysis, companies' financial performance, avoid re-quotes when opening/closing trades, and much more.
Another important feature of the app is the constant flow of fresh market reviews by professional analysts of the company. It will help users keep abreast of the market situation around the world. In addition, we regularly post useful tips and recommendations that can help you create a highly efficient forex trading strategy.
The Mobile Trader app is designed to make trading more comfortable and versatile. Your feedback is important to us. We would be extremely happy if you leave your review on our app.
Oh, yes! The new version of the trading platform is already available for download on Google Play.
Hone your trading skills with the new InstaForex trading app!